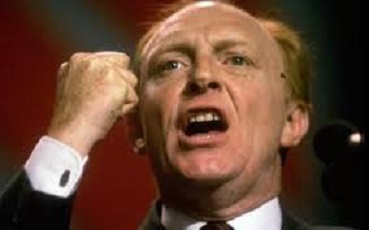 Lord Kinnock (Neil Kinnock) was the Leader of the Labour Party from 1983-1992 during which time he faced off against Margaret Thatcher who was Prime Minister until 1990 and then against John Major, who Lord Kinnock lost to in an extremely close run election in 1992, having been expected by most of the media and the country to win. 
Neil talks to me about the UK Govt response to the virus, his time as leader of the party, meeting with Ronald Reagan and Fidel Castro and his battles across the despatch box with Margaret Thatcher 
Tony Blair has paid tribute to Kinnock's role in vanquishing the militant left from the Labour Party and initiating early changes which moved the party to a more publicly acceptable (and electable) centre ground, paving the way for Blair to become PM in 1997.
Lord Kinnock left the House of Commons in 1995 and went on to become the Vice-President of the European Commission under Romano Prodi from 1999–2004. 
He was described by the UK press in 1999 as the 2nd most powerful man in Europe and he's known for his radical modernisation of the European Commission. Lord Kinnock  joined the House of Lords in 2005